2012年06月22日
2012年06月19日
私たちのブログを訪問していただきありがとうございます。あなたがお持ちの場合DIYの要求は私達に電子メールを送信してください。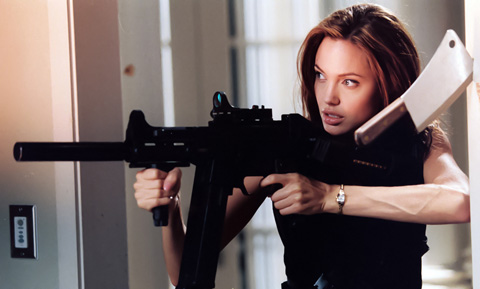 Following post is a photo review of the new H&K UMP (Universal Machine Pistol) from Umarex.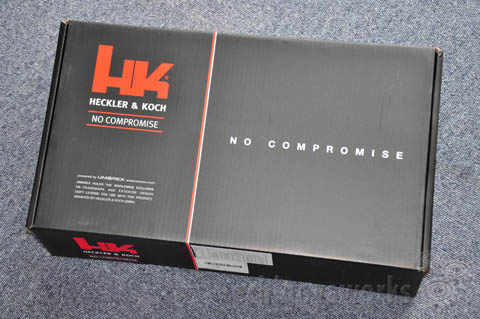 The box is the traditional black of Heckler & Koch with their motto "No Compromise"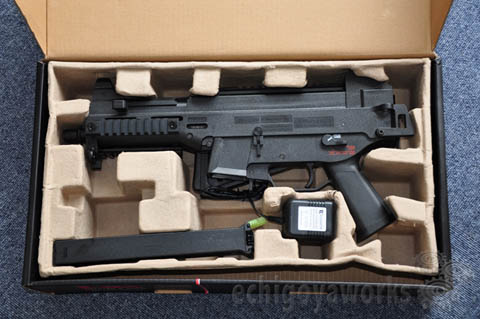 In the box, the gun is seated in a molded recycled carton which is part of Umarex's eco campaign.
The guns comes with a charger and a 8.4v battery which is ready to fire after charging the battery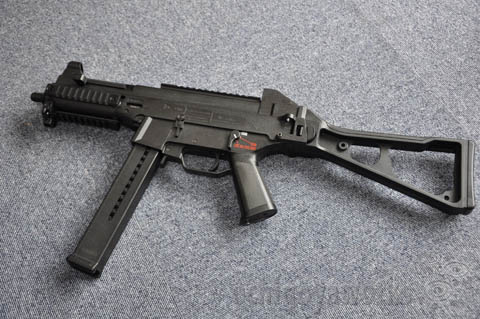 Left side view
Right side view
HK .45 Caliber markings on the shell ejection port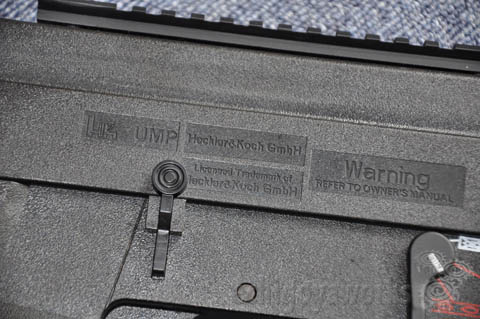 Since this is a licensed product, there a lot of HK markings on the left side of the receiver
Unique serial number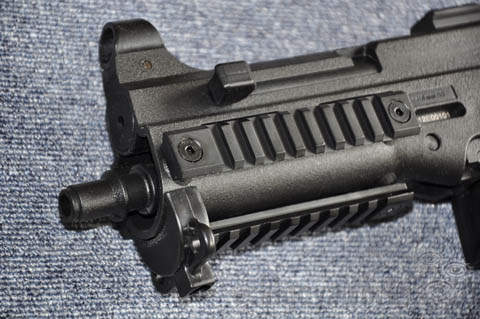 Metal rails on three sides, but the outer barrel is plastic
Folding stock and locks
Battery compartment takes stick type battery, it can take a 9.6v for better ROF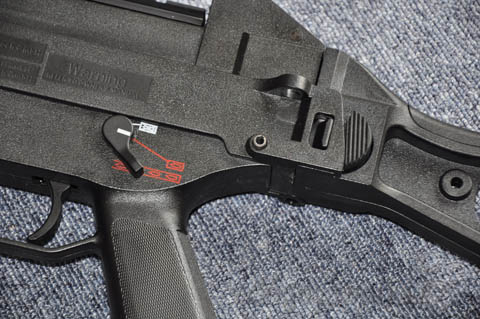 Takedown is easy and simple. Just remove this pin and everything comes off....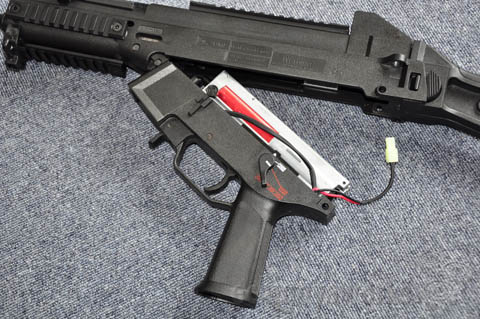 .... by sliding down the grip and you will be able to separate the lower from the upper receiver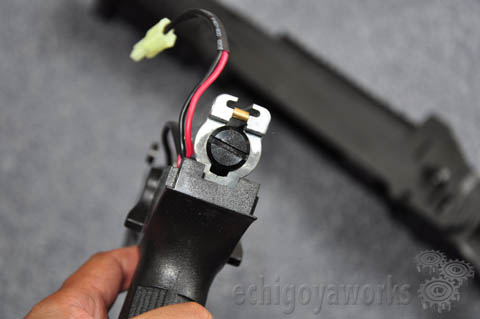 It also comes with the easy spring change gearbox, just turn this black knob 90 degrees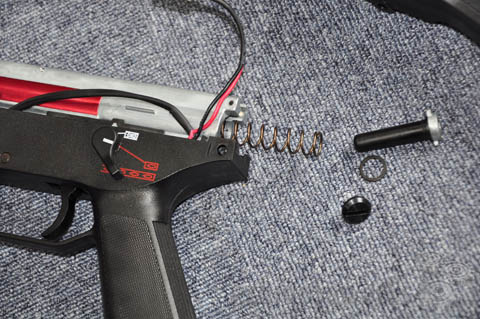 And you should be able to slide out the spring guide and the spring.
BLOG ARCHIVES

---
2012年06月15日
2012年05月30日
2012年05月22日
2012年05月18日
2012年05月16日
2012年05月15日
2012年05月14日
2012年05月11日
2012年05月11日
2012年05月11日
2012年04月26日
2012年04月23日
2012年04月18日
2012年04月09日
2012年04月04日
2012年04月01日
2012年03月26日
2012年03月23日
2012年03月21日
2012年03月21日
2012年03月16日
2012年03月07日
2012年03月05日
2012年03月02日
2012年03月01日
2012年02月23日
2012年02月23日
2012年02月22日
---