2012年07月19日
私たちのブログを訪問していただきありがとうございます。あなたがお持ちの場合DIYの要求は私達に電子メールを送信してください。
Rugged, reliable, accurate—it's READY FOR DUTY!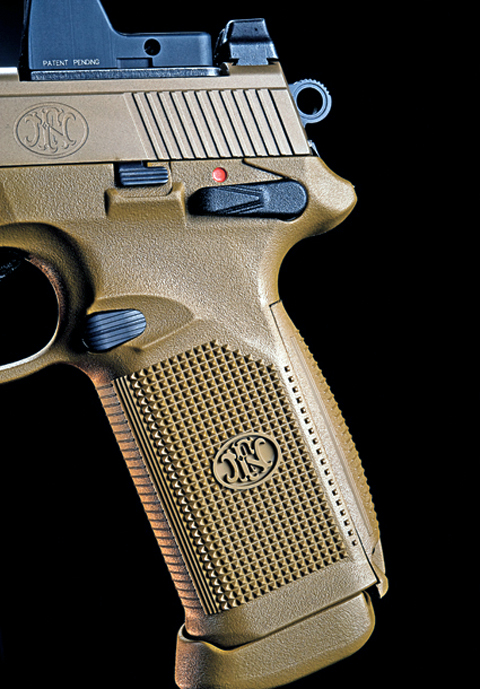 When you're in the field, simple is what you want in a sidearm. Sometimes you just have to react and pull the trigger — it's that simple. For the better part of the 20th century, "simple" in terms of military sidearms was defined by the numerals 1-9-1-1. Over the last 100 years two schools of thought have emerged, actually two differences of opinion, one that favors the Colt Model 1911/1911A1 and its derivatives as an ideal large caliber sidearm, and one that doesn't.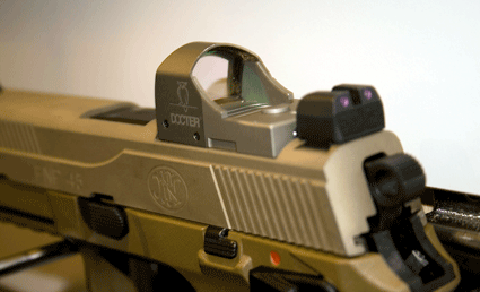 FNH USA's FNP-45 Tactical is the perfect .45 ACP pistol for those who subscribe to the belief that a single-action semi-auto carried cocked and locked is not ideal. The line of demarcation is simply a choice. In 1985, our government made that choice and switched from the venerable Colt Model 1911A1 to the DA/SA Beretta M9 9mm. The .45 ACP was no longer the caliber of choice for a military sidearm. The choice that Fabrique Nationale brings to the table with the FNP-45 Tactical is that most favorite of options: a .45 ACP, DA/SA semi-automatic that can be safely decocked and carried with a chambered round. There are many handguns that offer this feature — some nearly as old as the Model 1911. Few, however, do it quite as well as the new FNP-45 Tactical.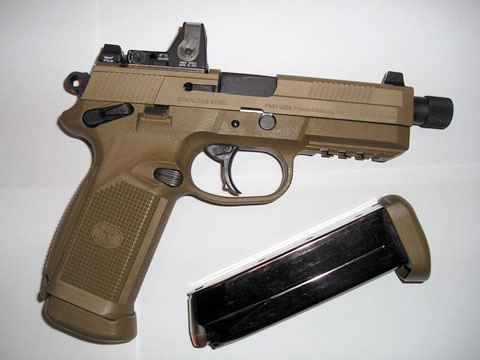 BLOG ARCHIVES

---
Posted by echigoyaworks at 16:00
---
---
---