上記の広告は1ヶ月以上記事の更新がないブログに表示されます。
新しい記事を書くことで、こちらの広告の表示を消すことができます。
---
2012年01月09日
私たちのブログを訪問していただきありがとうございます。あなたがお持ちの場合DIYの要求は私達に電子メールを送信してください。
Again I went to blackhole this year. It is a little bit disappointing because the entrance fee has gone up considerably. I also heard from exhibitor that booth prices have gone that's why the exhibitor have also gone down by I would say about 40%.
But it is great to be there again since I love airsoft and my fascination is always there.
Some of the light moment is this guy wearing full battle gear shooting a different kind of shooting machine, complete with an eotech holosight and a sopmod crane stock.
I also found a half scale replica of the Oakley bag I was carrying that day.
NEWS ARCHIVES

---
2012年01月06日
私たちのブログを訪問していただきありがとうございます。あなたがお持ちの場合DIYの要求は私達に電子メールを送信してください。
The evolution of the AR Multitasker continues with the release of the Series 2X. It's hard to choose my favorite new feature. It's a toss-up between the new Glock punch tool and the updated plier head.
• 3/32″ punch (Glock tool) attachment CNCed from non-marring Aluminum-Bronze (Note: Tools ordered from Brownells will have the dental pick, not the Glock tool)
• Stronger pliers with more aggressive teeth
• New self lubricating, hybrid bearing
• PVD/TiCN coating for added surface hardness and corrosion resistance
The new punch tool replaces the dental pick on all tools except those bought from Brownells. They've chosen to stick with the dental pick. Let's hope that Multitasker makes the Glock punch available as a separate accessory. I'm sure there are a lot of folks that would like to add that tool to their AR Multitasker. I bring my AR Multitasker to the range whether I'm shooting my AR or a my Glock, so that Glock tool is now one less thing to keep track of when packing my range bag. With the addition of the Glock punch, the last thing on my AR Multitasker wishlist is a 1/2″ wrench so I can remove or install non-QD optics.
Looking at the jaws of the Series 2X, it's easy to see how much beefier they are than the Series 2. I'd say the bearing is about 30% bigger and the jaws feature a new combination pattern. The tip is a 1/4″ of micro serrations for delicate work with a serious 3/4″ section of sawtoothing that bites like a pitbull. The tenacious grip of the new head is useful for twisting, pulling, tearing and holding, but beware of using the sawtooth section on anything you don't want to mar. The heavy serration pattern combined with new, harder TiCN coating will leave aluminum and copper surfaces looking like a Jack the Ripper crime scene.
Article and photos from military times - gearscout
NEWS ARCHIVES

---
2011年12月04日
私たちのブログを訪問していただきありがとうございます。あなたがお持ちの場合DIYの要求は私達に電子メールを送信してください。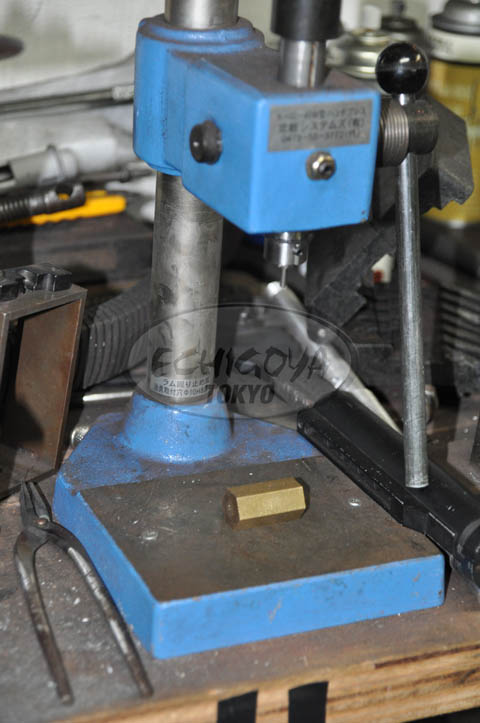 This is the mini Hand Press Machine. One of the indispensable machines in our shop. It is a very useful machine being used by our master technicians here in the shop. If you continue visiting our blog, you will see a lot of its uses.
NEWS ARCHIVES

---
2011年12月02日
私たちのブログを訪問していただきありがとうございます。あなたがお持ちの場合DIYの要求は私達に電子メールを送信してください。
In our shop, we encountered a problem, how to install the dummy pin on the new receiver that is already in our stores now.
So our engineers and designers came out with this new tool. This is to attach the pin to the receiver and then use this tool to open the other end of the pin to make it stay in place.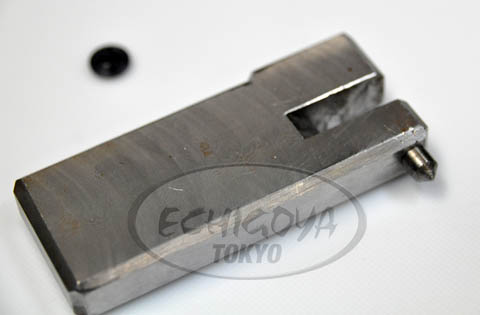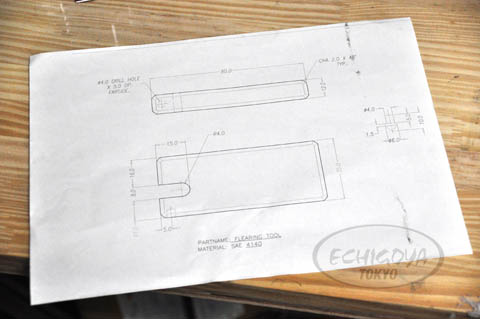 Using the minitools as shown below.
The result.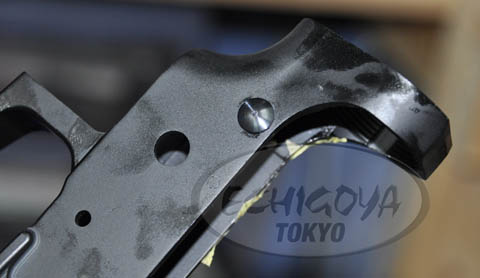 NEWS ARCHIVES

---
2011年11月30日
私たちのブログを訪問していただきありがとうございます。あなたがお持ちの場合DIYの要求は私達に電子メールを送信してください。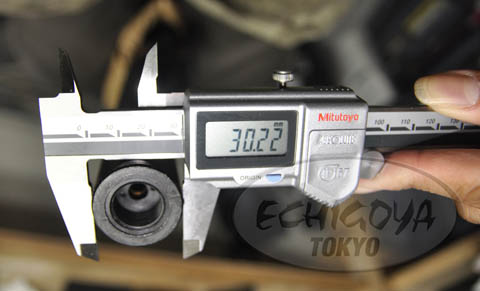 One of the most useful that is a necessity in our shop is the caliper. This takes exact measurements of irregular shapes; like threads, barrel diameter, etc. In our next DIYs you will be seeing a lot uses for this tool.
NEWS ARCHIVES

---
---