2012年07月03日
私たちのブログを訪問していただきありがとうございます。あなたがお持ちの場合DIYの要求は私達に電子メールを送信してください。
Colt Modular Convertible Carbine SP901
Pricing for the new Colt SP901 Modular Convertible Carbine has been reported in forums. The MSRP will be $2,129.00, which is not a bad price for a high-end .308 AR-style carbine. The SP901's distinguishing feature is that it's fully ambidextrous lower receiver can be used with standard AR-15 mil-spec upper relievers.
The naming of this rifle is confusing. Stamped on the rifle is "Colt Convertible Carbine", but the marketing folk have been referring to it as the "Colt Modular Carbine".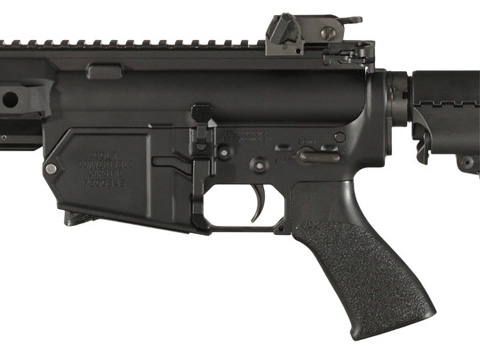 Specifications
Caliber .308 Win (7.62x51 NATO)
Capacity 20 rounds
Finish Matte Black
Barrel 16.1" Heavy Full Floated
Twist 4 Grooves, 1-12" RH Twist
Overall Length 34.24" - 37.5"
Weight 9.4 lbs
Sights Flip-Up Adjustable
Other Features Ambidextrous Controls
Article and photos from firearm blog and variablebinary.
NEWS ARCHIVES

---
2012年07月02日
2012年06月29日
2012年06月25日
2012年06月24日
2012年06月24日
2012年06月24日
2012年06月24日
2012年06月23日
2012年06月23日
2012年06月22日
2012年06月22日
2012年06月22日
2012年06月21日
2012年06月19日
2012年06月19日
2012年06月18日
2012年06月17日
2012年06月17日
2012年06月17日
2012年06月15日
2012年06月14日
2012年06月13日
2012年06月12日
2012年06月11日
2012年06月11日
2012年06月10日
2012年06月08日
2012年06月07日
2012年06月07日
---