2012年06月12日
2012年06月05日
私たちのブログを訪問していただきありがとうございます。あなたがお持ちの場合DIYの要求は私達に電子メールを送信してください。
The following photos are step by step disassembly of the Tokyo Marui P90. By far this is the easiest AEG to takedown, it only to remove two screws and everything is disassembled, excluding the gearbox of course which involves another part of an AEG disassembly.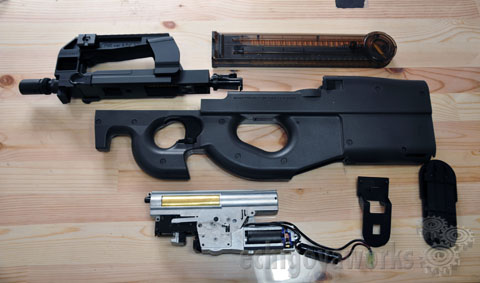 The disassemble P90
The P90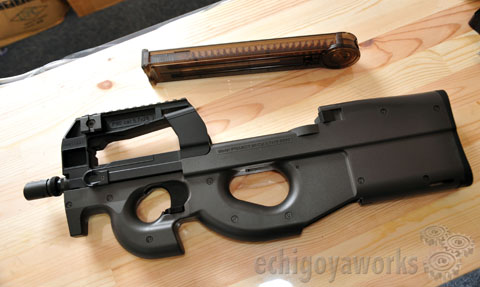 Of course, first remove the magazine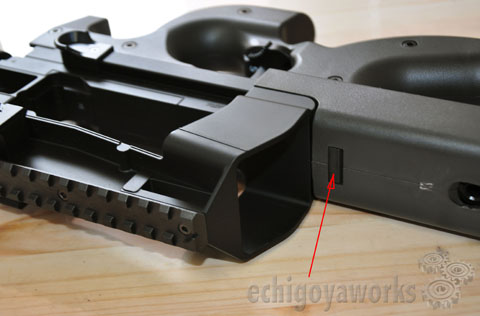 Push this button inwards and then slide the front assembly out as shown below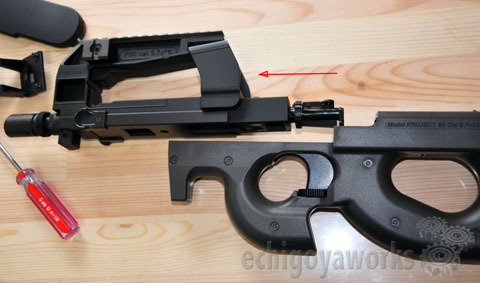 Slide in this direction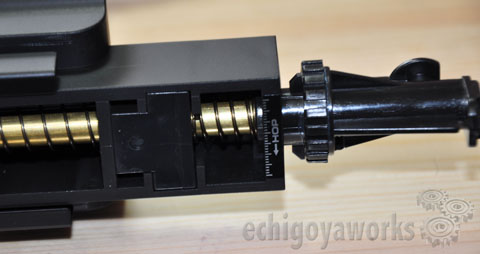 Turn the inner barrel assembly clockwise until the small nub fits into the slot...
...this nub, then slide the assembly out.
Now to take the gearbox out, Remove the stock plate by pushing and sliding as shown in the photo above
Now remove these two screws that hold the retaining plate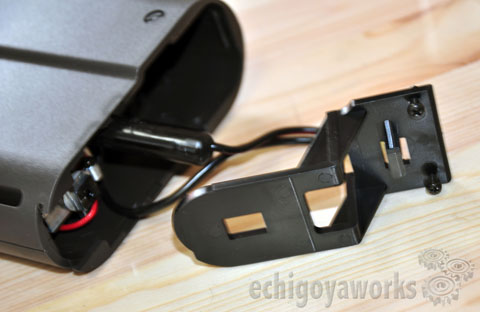 Slide out the retaining plate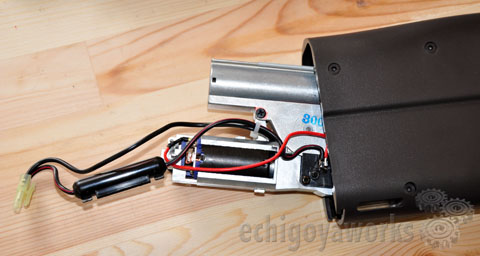 After removing the retaining plate, the gearbox should slide out easily. If there is a little bit of resistance try to wriggle it out gently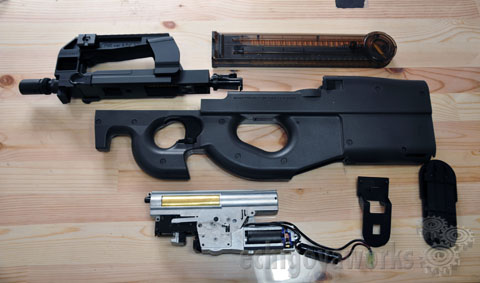 And now you have fully disassembly a P90. This should also be the same with all P90 AEGs out there, most of them are vlones of Tokyo Marui.
BLOG ARCHIVES

---
2012年05月30日
2012年05月28日
2012年05月23日
2012年05月15日
2012年04月20日
2012年04月17日
2012年04月05日
2012年03月27日
2012年03月16日
2012年03月09日
2012年01月16日
2012年01月13日
2012年01月11日
2012年01月10日
2012年01月05日
2012年01月03日
2012年01月02日
2011年12月27日
2011年12月26日
2011年12月23日
2011年12月14日
2011年12月08日
2011年12月07日
2011年12月05日
2011年12月05日
2011年12月03日
2011年12月01日
2011年12月01日
---