上記の広告は1ヶ月以上記事の更新がないブログに表示されます。
新しい記事を書くことで、こちらの広告の表示を消すことができます。
---
2011年10月31日
The New Tokyo Marui HiCAPA Match Custom has arrived at our store today. It comes with a silver colored box, but on the inside it is the same HiCAPA styropor box. It comes with the standard HiCAPA Manual and additional Match Custom cover page. The new shining magazine looks so inviting so we tested already and our chronometer shows a consistent power of 83 meter/second (room temperature), although we got a reading of 85-87m/s on an extended magazine. The double tap speed is almost the same as of the HiCAPA series.
The gun is a little bit lighter due to the cuts to the upperside and lowerside of it. The cut looks really good and in perfect symmetry. The fibre optic front sight looks great and it helps us aim in low light condition.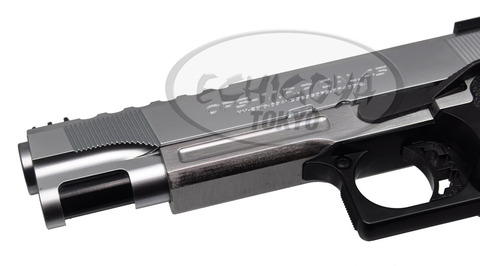 The package also includes an underside rail for light or laser attachment, can be installed using two screws which are provided. Although you can place the rail in its proper place, you still have to drill the holes for the screw, which I am a little disappointed why they made it that way. There's also a groove on the lower part of the slide for installing rails for optics.
Another thing that they included in the box is a patch of nonslip grip tape, again the disappointment comes when I found out that there is no die-cutting on the tape. But it did come with a template for cutting it, so I guess Tokyo Marui is expecting users to do it themselves, Extra design templates are available at Tokyo Marui website.
All in all, is it a very nice and sturdy gun, another plus for Tokyo Marui. I would highly recommend this gun for IPSC beginners, who likes accuracy and speed. Although it still need a lot of mods and accessories to make this gun a really excellent IPSC gun.
---
2011年10月28日
There's a new arrival from China, a copy of the sling attachment for the Recoil and Shoot M4 Next Generation Series. The sling attachment is a close copy of the sling attachment being sold at Echigoya as shown below, which is machined CNC and welded. This sling attachment has been tested to carry more than 25 kilograms of weight, which I am sure would not exceed any AEG out there even with complete attachments from flashlights, lasers and heavy optics.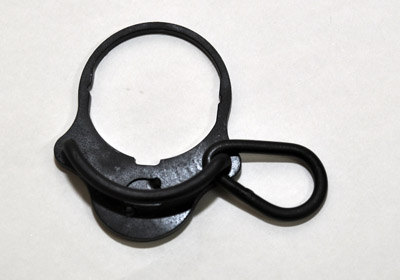 We tested the china made sling attachment and it was a big failure. It snapped on a 5 kilogram weight, this is not surprising considering it is made of die-cast zinc. As shown below: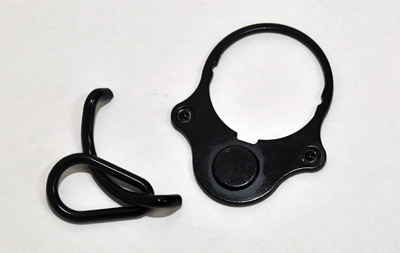 Using our hands, with only a little bit of pressure we were able to twist it.
As shown above, China made sling attachment on the left and the original Echigoya on the right.
So if you are looking for a sturdy attachment, get the Echigoya original and it will survive a whole day of playing and much much more.
Echigoya Price: $39.00
---
2011年10月28日
Early this summer at the 50th Shizouka Hobby Show, Tokyo Marui unveiled one of their upcoming gas guns. Following in the tradition of their great selling Hi-Capa series which have been the favourite of airsoft practical shooters. This one has been designed for airsoft practical shooters in mind with its high kick and hi-grouping capability. The Hi-CAPA 5.1 Match custom.
This release is a new custom model of the famous Hi-CAPA! This new TM Hi-CAPA 5.1. Match CUSTOM GBB is specially made for high precision IPSC shooting and comes with a lightened slide for faster cycle times.
The weight of the slide has been reduced with cuts to it, and has silver hard surface finish, front condenser tube, with the front sight having a fibre optic feature for shooting in low light conditions. Apart from those features, you can also use a 50-round gas magazine.
Specification:
Length: 222mm
Weight: 898g
Barrel length: 112mm
Magazine Capacity: from 31 +1
Now Available at www.echigoya-guns.com. Price: $192.50
---
2011年10月27日
Gameplay Trailer
Battlefield 3 from EA games was released October 25. After playing the beta version for a week, I have doubts about the game. With so many glitches and bugs in the beta I wonder how EA and DICE manage to release it only one month after the bug-ridden beta. Now that it's here, let me see.
Before I go any further you should know something about me — I'm a single player campaign first kind of guy. Before I even touch the online multiplayer I want a game to tell me a story, I want the game to take me places, to make me care. Quite simply, Battlefield 3 failed to do that for me. That's not to say that there aren't any edge-of-your-seat moments; when Battlefield 3 fires on all cylinders, it's great action, just not great drama.
Take for example on sequence early on in the game where you're asked to take out an enemy held up in a hotel balcony. It was thrilling to run up to the top of the building and strategize with my squad-mates as to how to take them out; but for the life of me, I can't tell you just why we were doing it. The uninspired story of Battlefield 3 feels less like a fleshed out plot, and more like a device to move you from set piece to set piece, and they're just not all thrilling enough to make you care. You can only take so much military jargon before you just find yourself just pointing at something and shooting. Compared to the Call of Duty series, where the story will take you places and make your eyes watery at the end.
The multiplayer maps are big and perfect for sniping, vehicles and aircrafts. So, if you are an assault type player, you better equip yourself with the sprint perk.
The sound is really good and crisp. But the graphics doesn't come close to what it was hyped about, it leaves a little bit more for improvement. All in all Battlefield 3 is not a bad game. You will find enjoyment and longs hours of gameplay until you find out that it's almost dawn and you still need a few hours of sleep before going to work.
http://www.battlefield.com/battlefield3
---
2011年10月26日
A few years back, the airsoft industry was flooded with new innovations from Hongkong, China and Taiwan markets., thereby making the famed Tokyo Marui unpopular. But before the end of 2008, Tokyo Marui announced the first of the Next Generation Shoot and Recoil series, the SOPMOD,
manufactured with full metal body and a chrono of over 90m/s.
Tokyo Marui got the upper hand for and since then, manufacturers started to get into the bandwagon and they came out with their own products. And this next generation series became popularly known as EBBs (electric blowback).
Even with the full metal receivers of Tokyo Marui next generation series, airsoft enthusiast are still wanting for more. Now Echigoya has come with the a new aluminum full metal receiver and stock pipe for the next generation M4 series.
It is carved by a machine (CNC) on a full metal block of aluminum.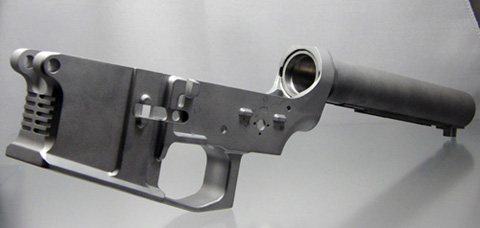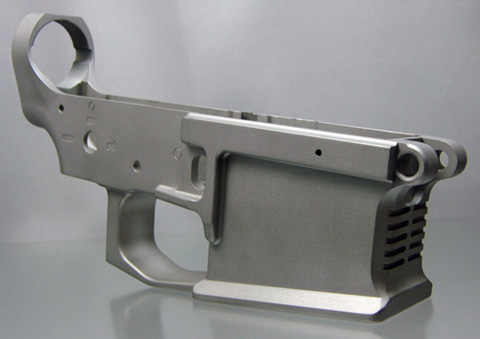 Base on the test we made, it is very sturdy and has all the functionality that a true Shoot and Recoil gun should have. As shown here:
This will be available soon at: www.echigoya-guns.com
Also coming will be the upper receiver to go with the lower receiver.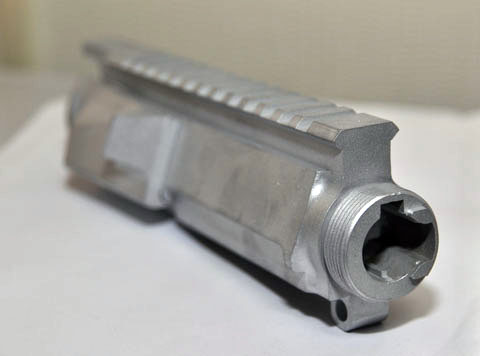 ---
---