2012年07月03日
2012年07月02日
私たちのブログを訪問していただきありがとうございます。あなたがお持ちの場合DIYの要求は私達に電子メールを送信してください。
Desert Tactical Arms SRS (Stealth Recon Scout) Rifle
The SRS achieves superb accuracy in all calibers because it's built around core accuracy components:
1. Match grade (free-floated) barrels, chambers, and crowns
2. High quality match trigger
3. Solid, repeating return-to-zero barrel mounting system (the receiver securely clamps around the first six inches of barrel)
Quick Caliber Conversion
The SRS is quickly convertible between the following calibers: 308 WIN, 300 WIN MAG, 338 LM, and 243 WIN. The calibter conversion and return to zero is simple and takes less than 60 seconds.
Benefits:
1. Operators can change rifle length, penetration, and distance capabilities.
2. Snipers can shoot various ammo calibers and types depending on METT-T.
3. Snipers can progressively train on more powerful ammo.
4. Reduced training costs (train and practice with .308 WIN)
5. Reduced system down-times (the operator can change his own barrels).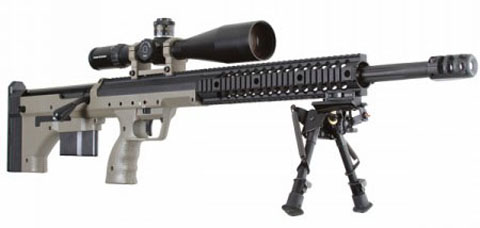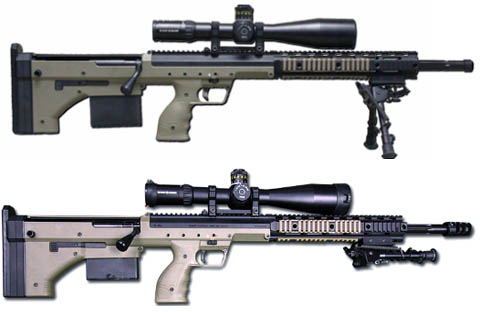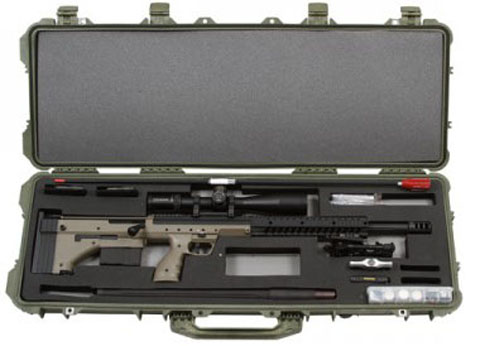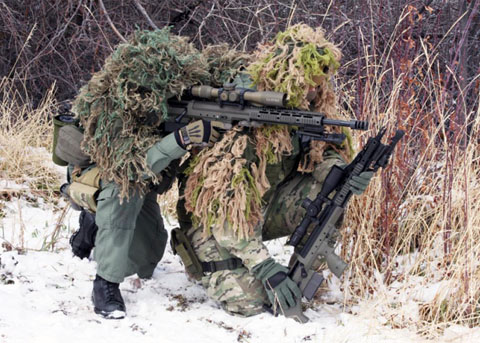 Compact
The SRS is the shortest purpose-built sniper weapon in the world. The telescoping bolt and bullpup configuration make it almost a foot shorter than conventional Mauser-style turnbolt sniper rifles. The compact design shifts weight and center-of-gravity rearward, creating a perfectly balanced and relatively short rifle.
Rugged
The SRS was designed to operate under the harshest conditions and abuse. It is built of high-impact polymers; aircraft grade aluminum (ANSI 7075-T6); ultra high-strength steels; and some of the most durable coatings known to man. The monolithic receiver serves as a full length mounting chassis, eliminating the need for any sort of receiver-to-stock bedding interface. Ergonomic stock panels attach directly to the receiver.
The SRS maintains its accuracy and reliability in virtually any environment, including subzero arctic temperatures, extreme desert heat and dust, and wet jungle environments.
NEWS ARCHIVES

---
2012年06月26日
2012年06月25日
2012年06月23日
2012年06月20日
2012年06月18日
2012年06月16日
2012年06月14日
2012年06月13日
2012年06月11日
2012年06月10日
2012年06月07日
2012年06月05日
2012年06月03日
2012年06月01日
2012年05月31日
2012年05月31日
2012年05月31日
2012年05月30日
2012年05月29日
2012年05月29日
2012年05月28日
2012年05月21日
2012年05月16日
2012年05月12日
2012年05月08日
2012年05月07日
2012年05月04日
2012年05月02日
---