2012年07月18日
私たちのブログを訪問していただきありがとうございます。あなたがお持ちの場合DIYの要求は私達に電子メールを送信してください。
Go full-speed, low-drag at Tactical Response with HCS' Mil-Spec SBR steel!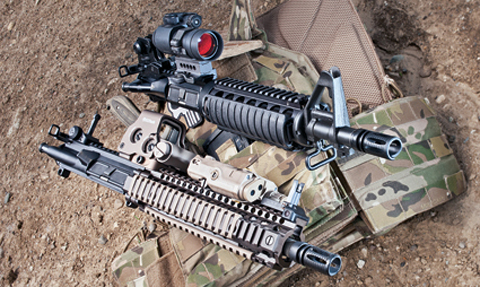 MK18 and MK12 uppers, and complete MK13 rifles. But a team that makes them to absolute Mil-Spec, based off their experience doing the same for our troops at the sharp tip of the spear, is worth a story.
Kevin O'Neill, one of the owners of High Caliber Sales, gave TW full access to their goodies and outlined their phil osophies and goals. Their products are solid, to Mil-Spec, and impressively built. Many troops return home and ask HCS to build them the very weapons that they trusted in combat.
HCS products are top drawer because they have an inside advantage: A.J. Brown, the other partner in HCS, recently retired after 22 years at Crane, and was part of the original design team for the weapons that HCS now makes. Brown first helped develop MK262 match ammunition before beginning development of the MK18, MK12 and MK13 rifles. The knowledge and experience he brings to HCS is not a skill set that can be learned as you go.
By Sean Utley
BLOG ARCHIVES

---
Posted by echigoyaworks at 21:00
---
---
---